Used(Second Hand) Bike Store In USA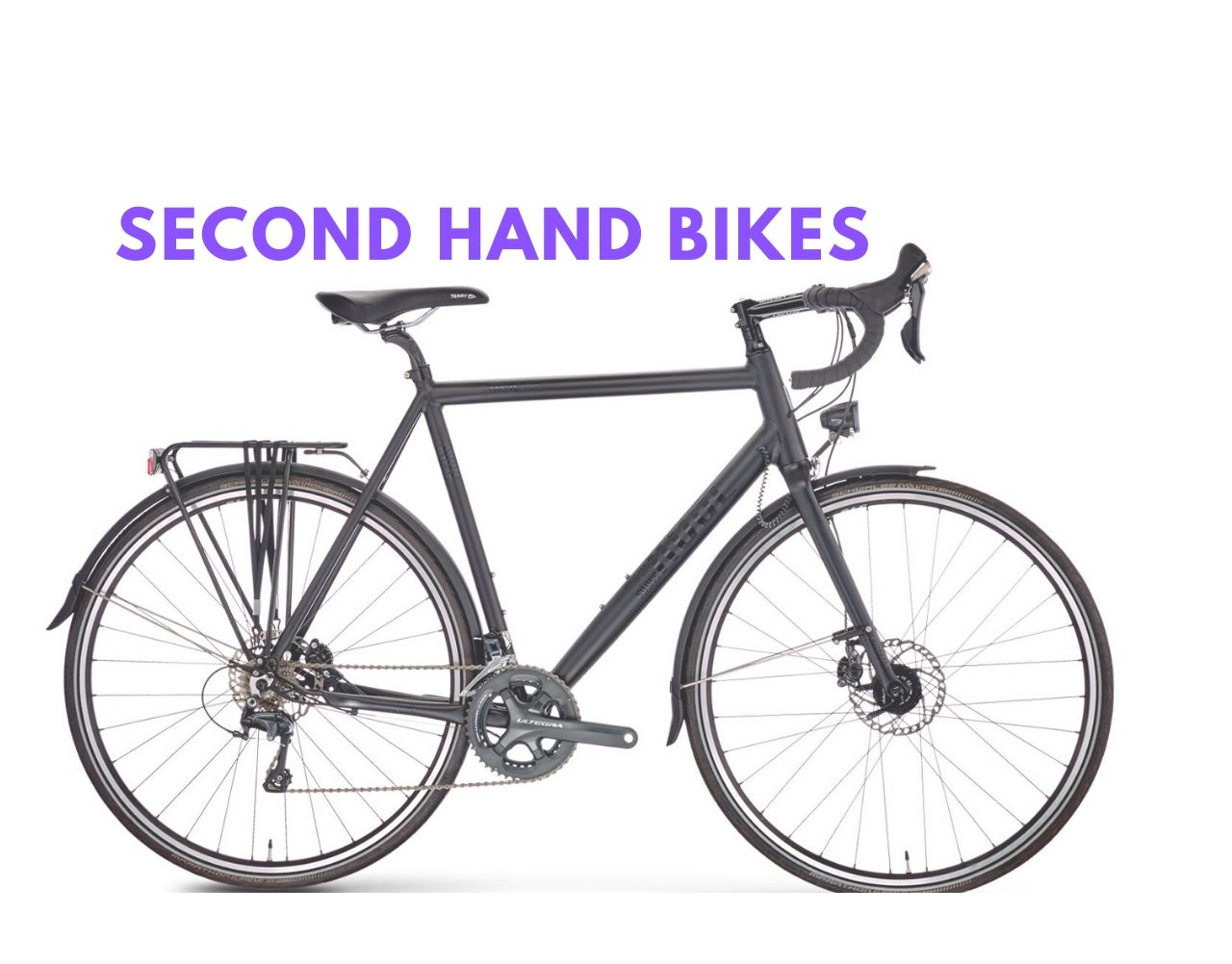 If you are thinking about the Second-hand bike then you are the right place to buying the bike and some really great bikes out here less than ($1,000). And if you are thinking about buying the used second-hand bike then this move may be the best choice for you rather than buy a new bike.
Gratefully, buying a used bike such a tiring task these days. Follow these tips to find out the perfect used second-hand bike which is good to save the buck for you. And give a new home to the used second-hand bike. Whether you want a mountain bike, road bike or commuter bike. Make sure that you know your size, then search bike for you. And today we are going to discuss the best shop who sell the used second-hand bike store in the USA…
1. Good Karma Bikes
Good karma bikes are a non-profit social enterprise and full-service bike shop. And their motives are to repair whose bicycle which is their primary means of transportation for the person.
Their signature programs include:
Emerging Young Adults Scholarship Program
Free Repair Clinics
Women skills and Night Shop Open
About Women Skills And Open Shop Night
Do you thinking about bike movement, but don't know where to start? Do you want to learn some maintenance skills?
The Good Karma Bikes has added a program to their mix community outreach. Their goal for this program to highlight the movement which gives access to educate the women by women about the basic skills development to maintenance and cycling safety for commuters, weekend riders, and road cyclist and many more. There is no cost to attend,they only ask to share the skill which is goodwill. And of course, they never turn down the donation offer.
The women skills shop open in the night which is hostess every other Tuesday evening around 6:30-8:30 pm at night…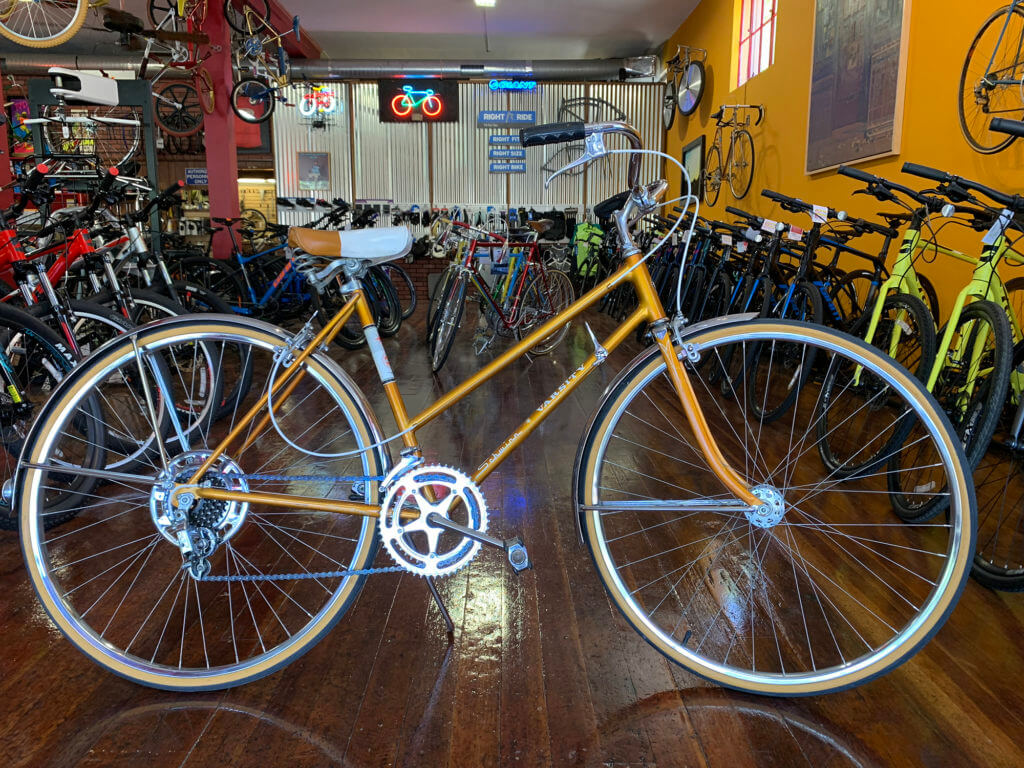 About the evening this will be very casual and you can attend the skills workshop. This is the opportunity is great and cycling folks come together and share knowledge with each other. During the workshop, you can access the workstation tools until 8:30.
2. Cambridge Used Bicycles
Cambridge used bicycle is a small locally owned bicycle shop which offering rentals, services, accessories as well as a new and used bicycle to you. They offer the largest collection of used bicycle Boston area. Which offer 30 days warranty over the used bicycles. Which is ideal for the student and professionals people.
ABOUT
Cambridge used bicycle is a locally owned and independent business which is specializing is used the bicycle. They are very passionate about what they do. Their motive is to provide a bicycle which is very affordable and reliable for the Boston people. They are providing the best customer service and product to their customers. They strive for the best effort to find the perfect bicycle for your needs.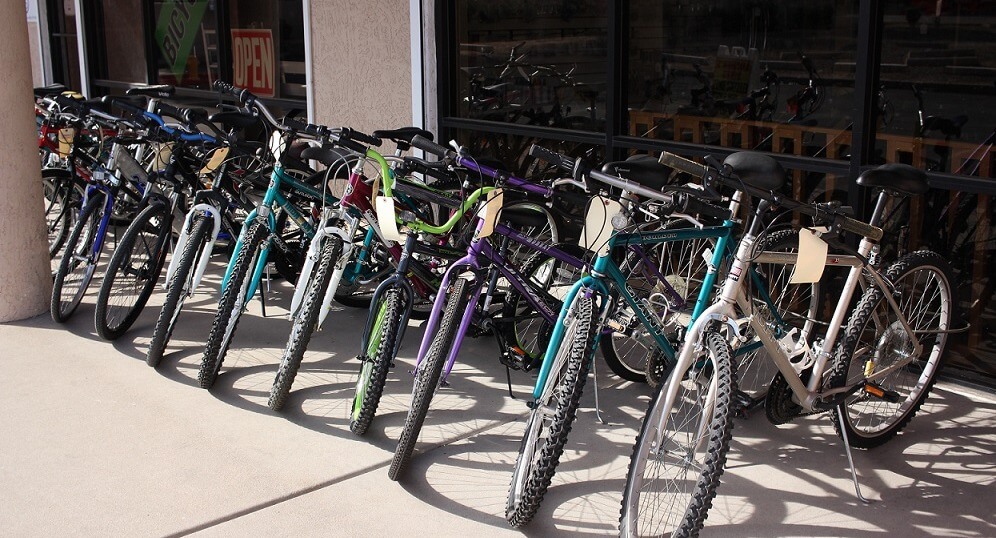 The bicycle range starts from $150 to $400. They have all the necessities things which include the lights, helmets, bike lock and many more. We will help you to show which bicycle is great fit for you for riding. We offer full service and repairs on almost all the bicycle, and we give bike on rent through the Spinlister.
3. Bikes Together
Bikes together seek the transformation into the communities through bicycle access and education. We have dedicated volunteers, staff, and partners and people come together to get bikes and keep them together.
VISION, MISSION, AND VALUES
Bikes together want to see the future that is filled with a human-powered movement. We want to give bicyclists a voice in how they start with bike together being a center for all bicycle-related things.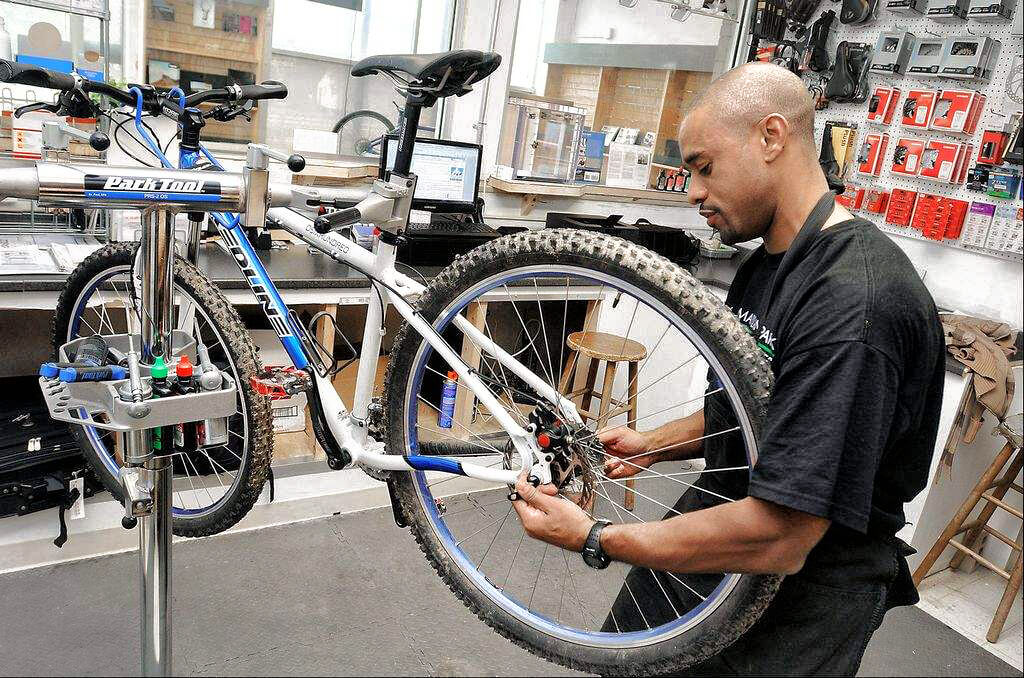 Our Vision
We want to see many centers of Bikes together in the city of Denver. Each center will have its unique focus put primarily serve as an active hub of a bicycle, where you can access the bike maintenance and through our free /earned bike programs and retails sales. We want to engage each community active in our program to sustain the location and help to fulfill our mission.
Our Mission
Our motive to get people on bikes and keep them there. In Denver, a foster bicycle is a viable means of transportation. We seek to empower individuals to take care of health by using transportation which is good for your community and environment…
Our Values
Safety- Both on the road or off the road we provide the gear which is available in our shop. We want people to be safe riding and comfortable.
Personal health- Bicycling improves body posture, tone the muscle and help to relax the mind.
Environment Health- Due to bicycling your health and environment will also healthy because it produces zero percent emissions of Co2.
Fun- Riding the bicycle is always fun with friends and family where our community is a good place to hang out with the bicyclist people.
Diversity- The best thing about the bikes are we have a wide range of bikes where people can access them. Bikes are for everybody and bikes accepts people where they are regardless of background.
Street Level Cycles
They are a full services community bicycle shop that combines to "DO-IT-YOURSELF" in a studio with a youth education program. Where a member of the community can learn how to fix bicycles while supporting the local training
4. Waterside Workshops
The public shop opens every Saturday and Sunday from 12-6 pm. We are not open to the public days like Wednesday, Thursday or Friday also. In the public shop, we will assist how to fix your bike, so that you have a confident and using it as a transport for yourself. We have a great collection of used and hard to find old parts for sale, we also have new parts and accessories.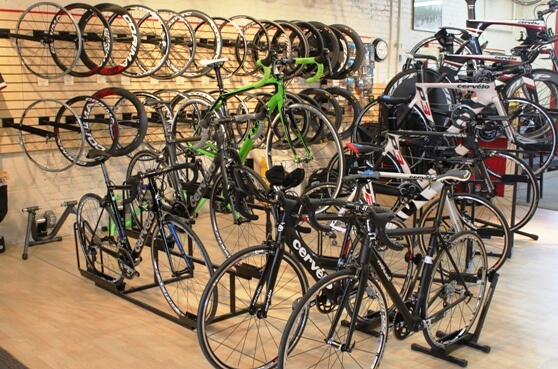 Warranty Information
Every bicycle exchange here are used and it has been fixed and tuned-up by our mechanics. With the purchase of a used bicycle, you will get a 90-day warranty. Our guarantee does not include: fixing flats repairing or replacing the damaged parts due to misuse, torn, abuse or damaged parts due to normal use. The guarantee is non-transferable.
Return Policy
For the return policy, you must have an original receipt. All the items are packed in original. No refunds or exchanges on the used parts. Bikes are returned within 7 days of purchase. There is a 15% fee for returning the bike. Parts which are installed on the bike are not returnable. Labor: charges of labor are not- refundable…
5. Columbus Cyclery Go Bike It
The Columbus Cycling in San Francisco bike shop where you buy, sell, trade, consign, rent, repair or donate a bicycle. We do it all and we are open al 7 days a week from 8 am to 8 pm.
In our shop, you will find the road, hybrid, kids, mountain, and electric bikes. We disassemble and assemble the bikes and ship them worldwide.
We have over 250 bikes which are largest collection selection in the used bikes in San Francisco. And if you are looking at the bike we have more than 80 bikes including tandems. Moreover, we are a multi-brand dealer of new bikes and electric bikes with tons of accessories for sale.
Bring your bike for a tune-up or full repair, because we have a hundred of bike parts and tools are available to us which help you to repair them… Our Bike Shop open 7days from 8 am to 8 pm!
Quality Bike Rental in San Francisco
We rented a bike and that how we started we give bikes on rented all around the year. At san Francisco, all our rented bikes are come equipped with a front bag large enough to carry your personal belongings such as cameras, purses, snacks and other items you may need.
The lock also comes with a U lock, a pump and spare tube and plenty of gears are which can handle the San Francisco hills. We also provide a free helmet if you are under 18 years of age and a map of the area.
We have a rental bike for everyone from male to female geometries, kids bikes, and tandem bikes.
Affordable Bike Repair Services at San Francisco's Columbus Cyclery
San Francisco repair shop is open every day from 8 am to 8 pm. And we fixed any type of bikes, covering all minor tune to full bicycle overhaul. At Columbus cycling, we carry a large sum of inventory of bikes parts from new to used. Which gives us the ability to repair most bikes the same day within 24 hours. We also do the basic repairing to scooters. We also do some emergency bicycle repairing at our shop if the workload allows it. we also give you a 30 days warranty, parts, and labor or any work that we have done.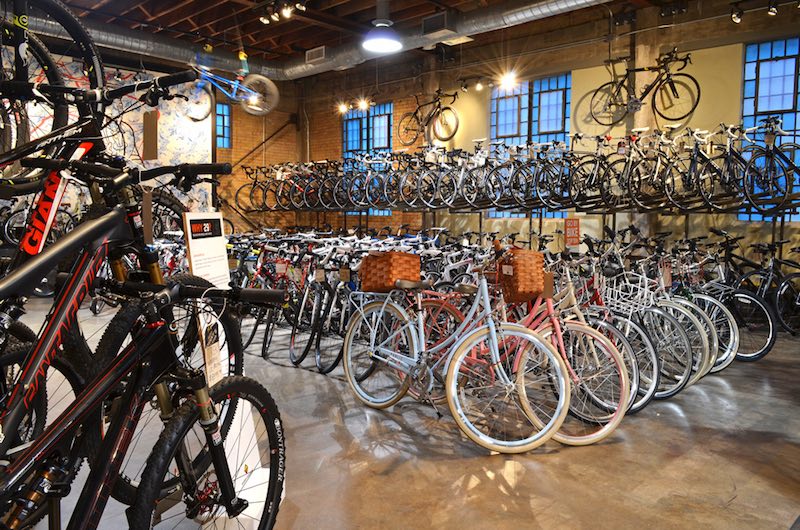 Introduction to Bicycle Maintenance
The more distance you ride, the more your bike's wheels are affected by flaws in the surface of the road. If your wheels are shaking – it's time for an adjustment.
Slightly wrong wheels are straightened during a regular tune-up. This is done by adjusting the tightness of the spokes. Additionally, the cables activating the brakes and gears, tend to expand. Braking and gear shifting will feel different as more miles are added on the bike.
A tune-up fixes the issues.
Cables are tightened and re-adjusted as needed. If the bicycle is used regularly, then brake pads may require replacement.
Additionally, our shop rebuilds any bike with added components or assembles a new bike. As long as your bicycle frame is good, everything else can be repaired or replaced!
We offer a 30-day warranty for pieces and labor. All Bicycle Repairs require your approval.
Typical Bicycle Repairs:
Broken spoke replacement – (wheel wobble)
Worn chain or set of gears – (pedaling slipping and skipping when enough pressure is put on the pedals)
Replacing/fixing a broken shifter or brake lever, etc.
Our Bicycle Tune-Up
Tune-ups normally take 24 to 48 hours but can be done the same day if our workload allows it. Our expert tune-up puts bicycle safely back on the road. We thoroughly check your rings, gears, chain, brakes, steering, tire position, and pressure levels.
All our work comes with a 30-day warranty for parts and labor.
Bicycle Repair Services & Labor Rates
Pro tune-up: $ 109: Brakes & Gears Adjustment, + Wheels Truing + Bottom Bracket and Headset tightening + Tire inspection/check + overall drive chain and bike cleaning.
6. Bike Salvation
We're more than just a bike shop.
Bike salvation or Cycle salvation company operating under the Umbrella work Centre. We do business to achieve a triple bottom line by providing training and employment in this field of bike mechanics to people who are economically drawback. Cycle Salvation is a part of the path group social business, a growing network of a socially-minded nonprofit organization focus on transforming lives through training and employment.
Which operates under the triple bottom (people, profit, planet). Our staff is the whole people who are experienced the barriers of mental illness, poverty, homelessness, and other challenges. Cycle salvation is a bike community bike shop, recycle sells repair bikes and parts donation of the same and provide a space where people can learn to repair bikes either their own, donated bikes or Used second-hand bike.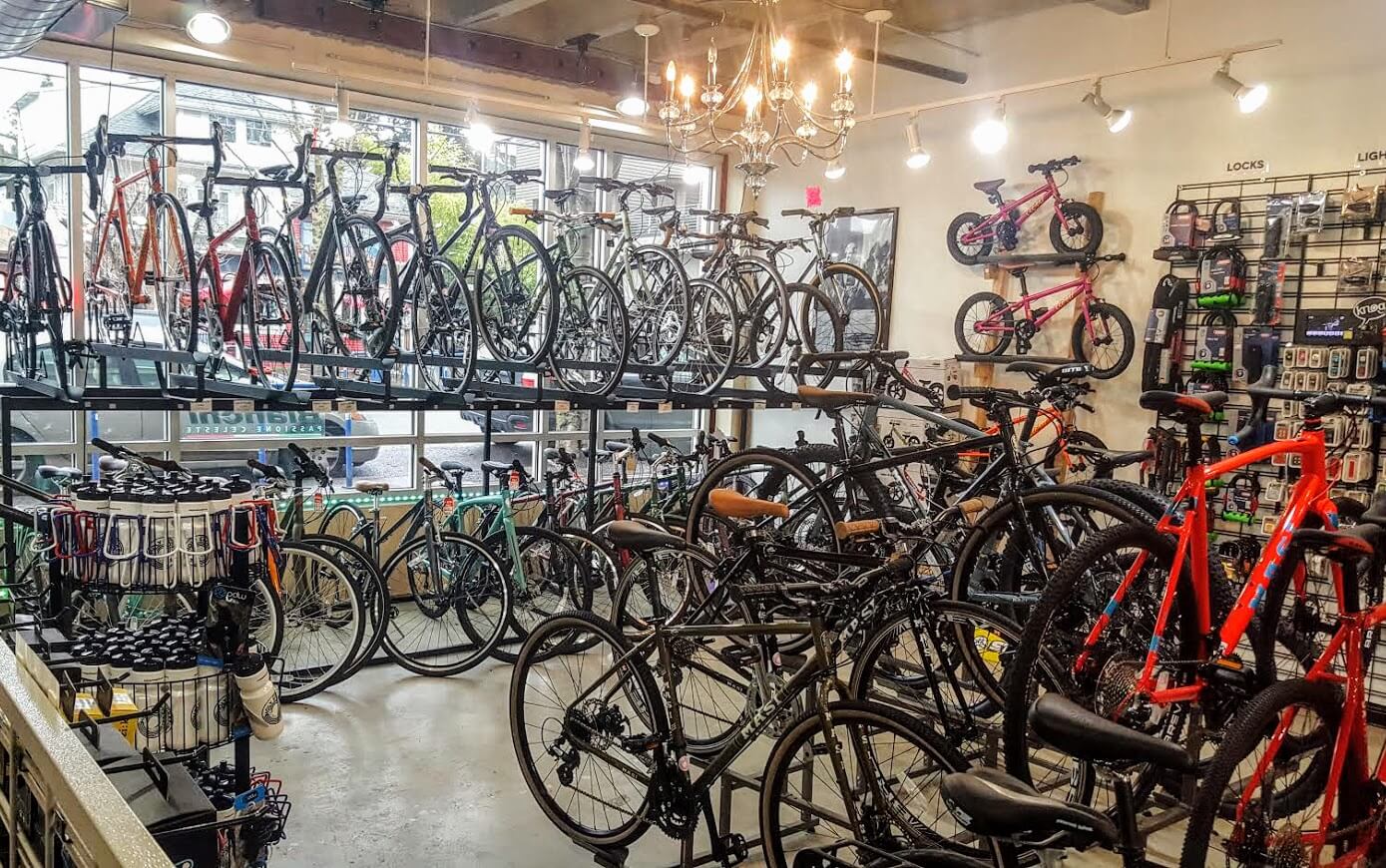 Our employees redesign the donated bicycles which go under the inspection using the multi-point process which is then sold at a reasonable price. In addition to selling used bikes, cycle salvation also sells bike accessories and parts. We have also a second-hand bike store for your other needs.
We take bike donation and cycle salvation is great for the bike donation for you. And if you want to give your old bike donation then consider us "Cycle salvation".
We have a variety of refurbished bikes available to our shop, we also give a few small offers to bike repair services.
We offer the following services for $10-$15:
Like Tube replacement
Adjustments to headsets/bottom brackets
Brake adjustments
7. The Missing Link Bicycle Cooperative
The Missing Link Bicycle Cooperation was started by a group of students at UC Berkeley in 1971in the basement of the university at Student Union building and corporation in 1973. Since from the beginning, we have been worker-owned. Last 40 years we're still here. Our background has come from various in the cycling community.
We are parents, we're a commute, we race, we tour, we're students and more. But sometimes share all the appreciation for bikes, our craft, and environment. More and more years come to us and come to go, but we are still, in the end, we all run a shop together. Through thick to thin we provide the all used second-hand bike store for your all need.
Cooperation running is not an easy process but we still commit to each other, our community, bikes are more sustainable in the world. And thank you for supporting us.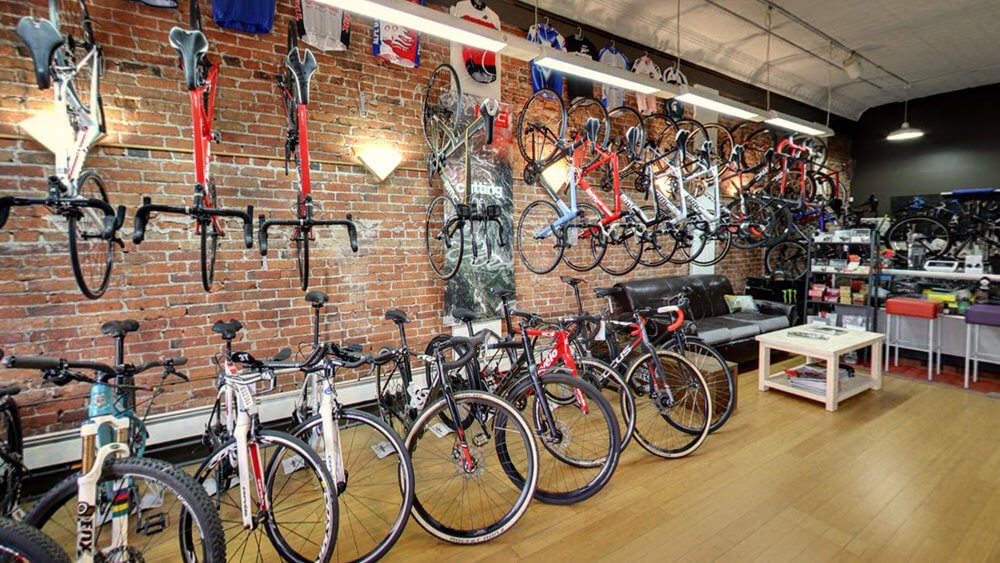 Why Shop Co-Op?
Doing it Better, Together
In other services, most people think to settle get their salary and go home. In an activist cooperative, you will talk to someone who is investing for the quality of their service, the quality of their product and the quality of the ultimate business.
Efficient from the ground up
Businesses run by the single owner or absent boards members come with a system that only makes sense on paper. Companies run by people that work beyond and adopt practices that make sense.
Built with Values
Building the values from the bottom lines to traditional business is making money for the owner, worker, and co-ops. The community of the people has to come together for a common goal. Sustaining their business financially is one goal, but never for the one person.
8. BIG WHEEL BIKES
The short answer why you should buy from us "VALUE". It's the reason you should stay with us. We are in business for more than 45 years in business we have developed long-standing relationships with our many suppliers and countless customers. Three generations of Washingtonians have grown in the shadow of big yellow bikes on the wall of Georgetown D.C store.
We are an authorized dealer with more than 20 brands of a bicycle. Because having so many brands our relationship with suppliers are deep and ongoing we are a bigger field player in the best bike at the best price. Each brand has its own strength and niches. We provide the best Fuji bikes deals under the between $1000to $1500 on the road and hybrid under $500.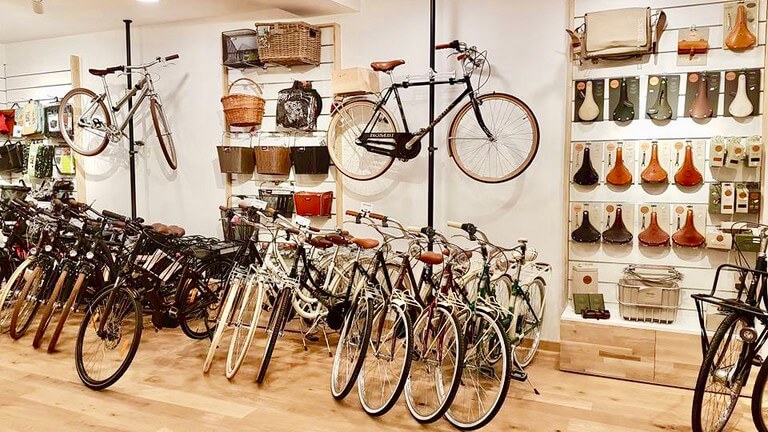 Our members work hard to repair, design and manufacture the bikes. Recently we are in partnership with prestigious Merckx and Ridley Belgian in the bicycle lines. Our kid's bikes are dominant by Fuji bikes under the age of 12 to 20. We will guide you in the bike section to select the bikes with a calm and steady way either new or used second-hand bike. Chances are good that you will walk out with the best bike at a great price.
BEST VALUE PERIOD
We deliver the best value because we specialize in models and supplier with the overstock of same year models. The all-new bikes customers received a one-year free adjustment and we give a lifetime warranty on frame. And if you are not discount orient then we give you the latest and lightest available bike that you will not be disappointed. Whatever your demand and need, Big wheel bike will be there.
GREAT SERVICE FAST
Big wheel value your money and the road and if you're a new bike purchaser, you' ll be to receive the free adjustment for one year from the date of delivery. Even if you did not buy a bike from us, our highly specialized service department will fix your bike like a professional way in economic manner. Other repair and tune-up are done with in the two days, so you wait less time in a season.
CONCLUSION
Bicycle is a great way to stay fit and healthy in your life. Same second-hand bikes are very useful for you if you're thinking about your health and environment nature which produce zero CO2 in nature and eco-friendly. Once a week riding a bicycle is a good way to have fun and adventure for you. And we give you the best information about used second-hand bike store in the USA.